Having three boys, ages 5,3 and 1, I feel many emotions on a daily basis.
True Love, seriously love my boys. I didn't know this kind of love existed.
Irritated, even though I love them with all my heart, they know how to push my buttons.
Respect, I honestly respect every mother out there doing their best to raise their children.
Eternal Joy, these boys make me smile and laugh every day.
Devoted, no matter what, I am devoted to my family. I don't want to be doing anything else.
Don't know if you noticed the first letter of all those wonderful feelings.
TIRED. Straight up tired.
Judge me if you will, but I'm just keepin' it real.
Being a mother is truly exhausting, but I rest at night knowing that this is just a season of motherhood.
I am enjoying every moment, awesome and not so awesome, being a mommy.
There will come a day when I will wish I was just potty training and not drivers training.
For now I will cherish life's simple pleasures.
When my 3 year old reaches up and grabs my hand. When my one year old squeezes my neck because I am his world. Or when my 5 year old still crawls in my lap to cuddle.
Oh yeah.... and Chocolate.
My dear friend just had her third boy and I wanted to make her something special.
A simple pleasure.
I know her favorite thing ever is Dove promises, so I bought her bag. I didn't stop there.
I wanted to go one further, so I made fudge.
Yes! Fudge. With Dove chocolate candy. Wowzers good!
A magical piece of you time. Think of them as energy bars.
I'll let you in on the goodness, I'm all about helping another mom out.
3/4 cup (1 1/2 sticks) butter
1 can (5 oz) evaporated milk
2 Squares semi-sweet chocolate
1 bag Dove milk chocolate promises
(minus the 4 or 5 I ate)
1 jar (7oz) marshmallow creme
(I scraped 1/2 vanilla bean and used 1/2 tsp vanilla)
Line your pan(s) with foil.
I used 2 squares of the semi-sweet chocolate just because I felt like it.
Unwrap all your yummy Dove candies. I may have eaten a few, as well as my son who snuck one while he was helping unwrap.
Chop it all up and set aside.
Bring sugar, butter and milk to a full rolling boil in a large saucepan on medium heat,
STIRRING CONSTANTLY.
Boil 4 min or until 234 degrees on candy thermometer.
Add chocolate and marshmallow creme; stir until melted
Stir in vanilla. (I used 1/2 scraped vanilla bean and 1/2 tsp vanilla)
I cannot tell you how creamy dreamy this fudge is.
I want to run out and buy every other flavor Dove makes and try them.
Dove in no way reimbursed me for this love.
Seriously though, go buy some.
Baking from my heart to your kitchen,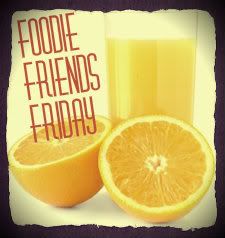 /